Water Anthology Press – anticipated Dec 2020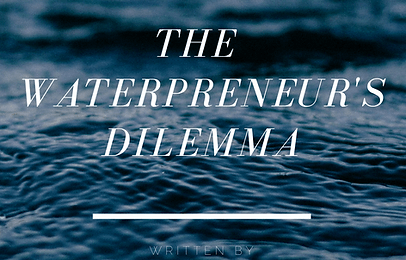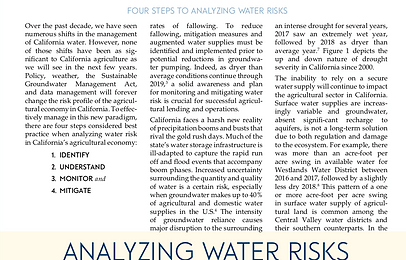 FOUR STEPS TO ANALYZING WATER RISKS.
CAASFMRA. 2019 Trends in Agricultural Land and Lease Values.
CHANGING THE WATER WORLD, ONE DIGITAL DROP AT A TIME.
American Water Resources Association. Volume 19. # 4. July 2017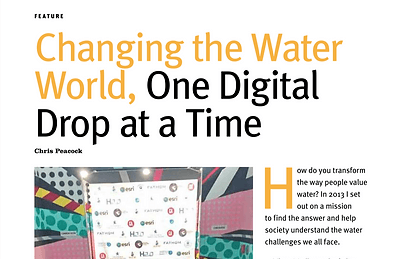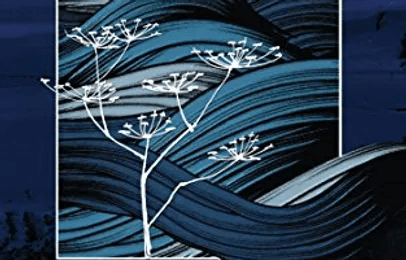 Book - Award winning! Gold in the Environment/Nature Category and Silver in the Anthology category awards in 2015.
DAMNED IF WE DON'T! IDEAS FOR ACCELERATING CHANGE AROUND WATER.
Water Anthology Press; 1 edition October 11, 2014